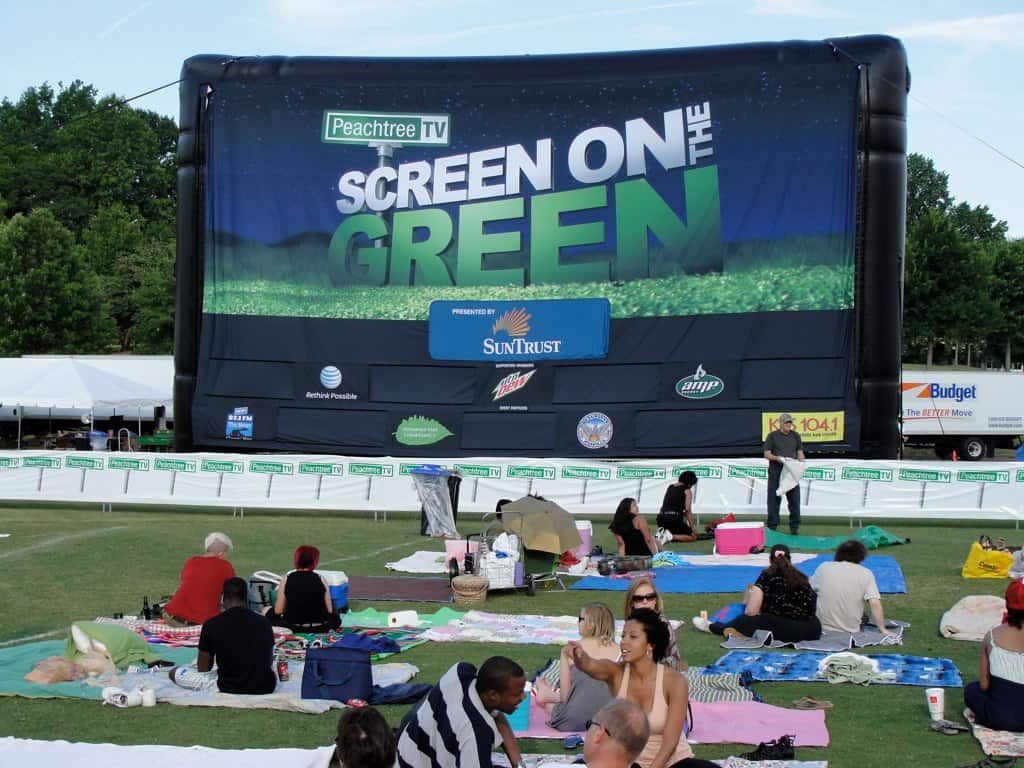 Atlanta superstation Peachtree TV needed
multi-year 
marketing agency partner to manage all aspects of the Screen on the Green family outdoor movie series, including sponsorship activation, technical production, safety and promotions.
R

Pro Motion worked with Peachtree TV to develop, manage, and activate their Screen on the Green events over multiple years in Atlanta, GA

R

Screen on the Green regularly attracted more than 40,000 guests to its five-week slate of family-friendly movies, shown on a massive airscreen every Thursday night, and its numerous sponsors hosting a variety of games and activities for all ages.

R

Pro Motion developed, managed and staffed the VIP and hospitality area for event sponsors such as Pepsi, Cold Stone Creamery, the Georgia Peanut Board, Sony Pictures and others

R

In addition, Pro Motion managed the sampling for all of the brands throughout the event distributing over 200,000 samples and premiums over the 10 weeks

R

Each week, Pro Motion managed the complete development of the event from the ground up including managing over 10 vendors per week
Year over year the event generated $1 million in sponsor revenue, a more than 5 to 1 return on investment (ROI).

Every year more than 40,000 guests attended the event over the 5 week period.

The Atlanta Journal Constitution listed Screen on the Green as the week's #1 Event searched online on AccessAtlanta.com, which the newspaper owns and operates.