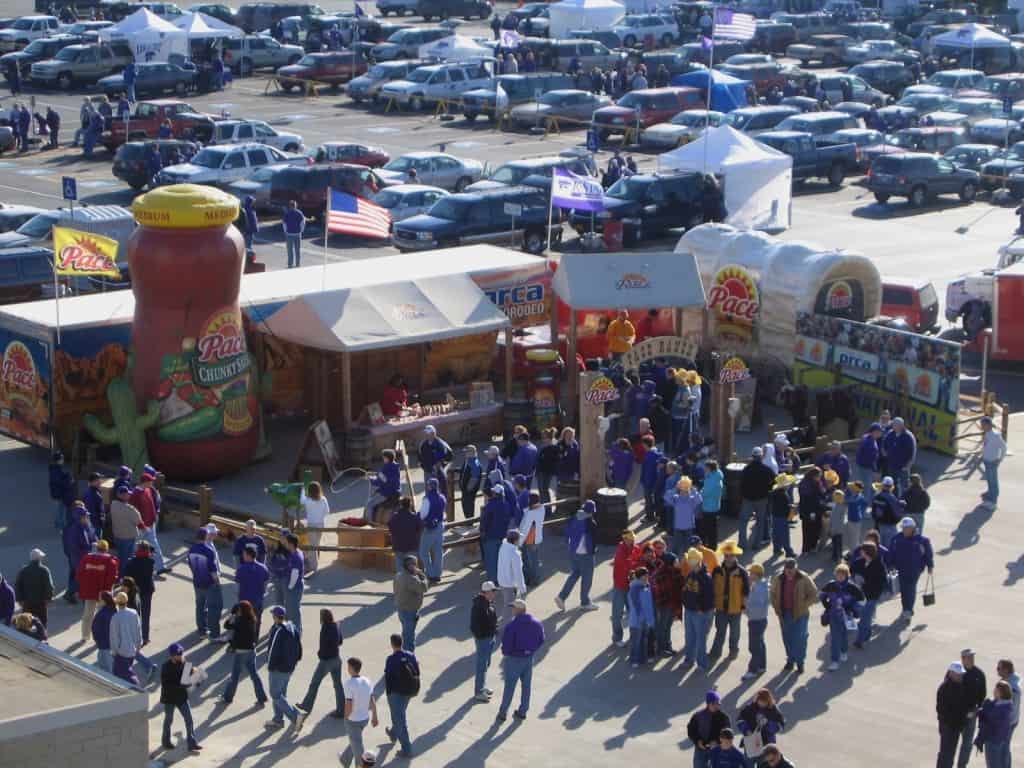 Pace wanted to leverage their sponsorship of the Professional Rodeo Cowboy Association (PRCA) in a fun and thematic way while also increasing brand awareness, trial and eduation of the many uses of Pace Salsa. In this product marketing case study, we took on the challenge for Pace Salsa to take on the PRCA.
R

Pro Motion developed an immersive, product marketing experience called the Pace Trailgating Ranch. The Ranch, measuring 50'x60' allowed consumers to immerse themselves in the Southwest by sampling the entire family of Pace products and experiencing fun rodeo thematic activities.

R

Guest could rope a moving jalapeno for the chance to win a foam Pace Cowboy hat – which were a huge hit and even ended up on Ellen!

R

Guests could also climb aboard a "bucking bull" for a photo opportunity encased in a branded Pace cover to commerate their visit to the Ranch.

R

The Pace rodeo team wore authentic cowboy outfits and cooked hamburgers and chili with Pace Salsa and had plenty of chips and salsa for dipping too.
Almost 1,000,000 "cowboys" and "cowgirls" visited the Ranch over the 3 year sponsorship period and rodeo and Pace fans consumed enough salsa to fill our 20′ inflatable Pace jar
Pace awareness within this community spiked with the 3 year involvement
The Ranch was a recipient of a Pro Award, presented by Promo Magazine, for Best Use of Event Marketing
79% of experiential marketers say in the coming years, live events will become increasingly important to their organizations' success.
2018 State of Experiential Marketing Study