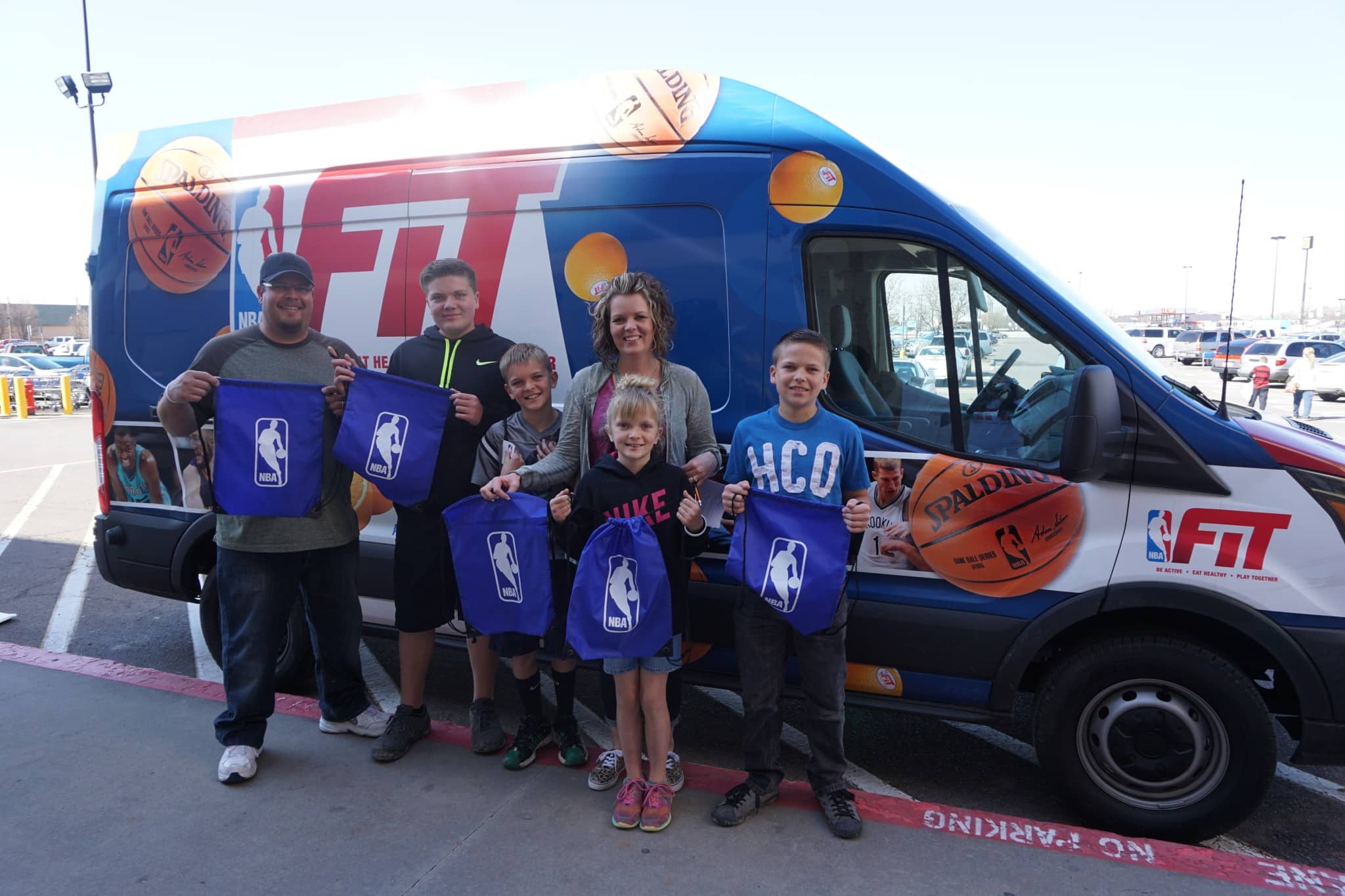 Gain exposure for the NBA Fit Snackers, NBA Oranges, and Alpina Yogurts at Walmart period stores
Encourage current users to continue purchases and drive sales
Incent new users to purchase these products with premiums and coupons
R

Pro Motion hired and trained 2 Tour Managers and 1 Brand Ambassador to interact with customers at Walmart 5 days a week for a 4-week blitz

R

We pulled up in a NBA Fit-wrapped vehicle, set up a branded NBA tent and a full-size basketball net to shoot hoops

R

We had several NBA player life-size stand-ups on display so customers could take their picture with their favorite player, and a carpet with NBA players' footprints to see how well they measured up against them

R

The Team was also armed with coupons, t-shirts, drawstring bags, stickers, bracelets, and the brand messages
In this NBA Fit Sampling Van Tour, we were able to introduce the NBA Fit products to customers in a fun atmosphere while relaying the key message points and driving them to purchase.
The tour had over 350,000 impressions.

Over 11,000 people had fun shooting hoops and learning about NBA Fit Snackers.

Over 12,000 premiums were distributed to happy fans – bracelets, stickers, bags, t-shirts,a and coupons.
79% of experiential marketers say in the coming years, live events will become increasingly important to their organizations' success.
2018 State of Experiential Marketing Study