Disney's "What Will You Celebrate?" Campaign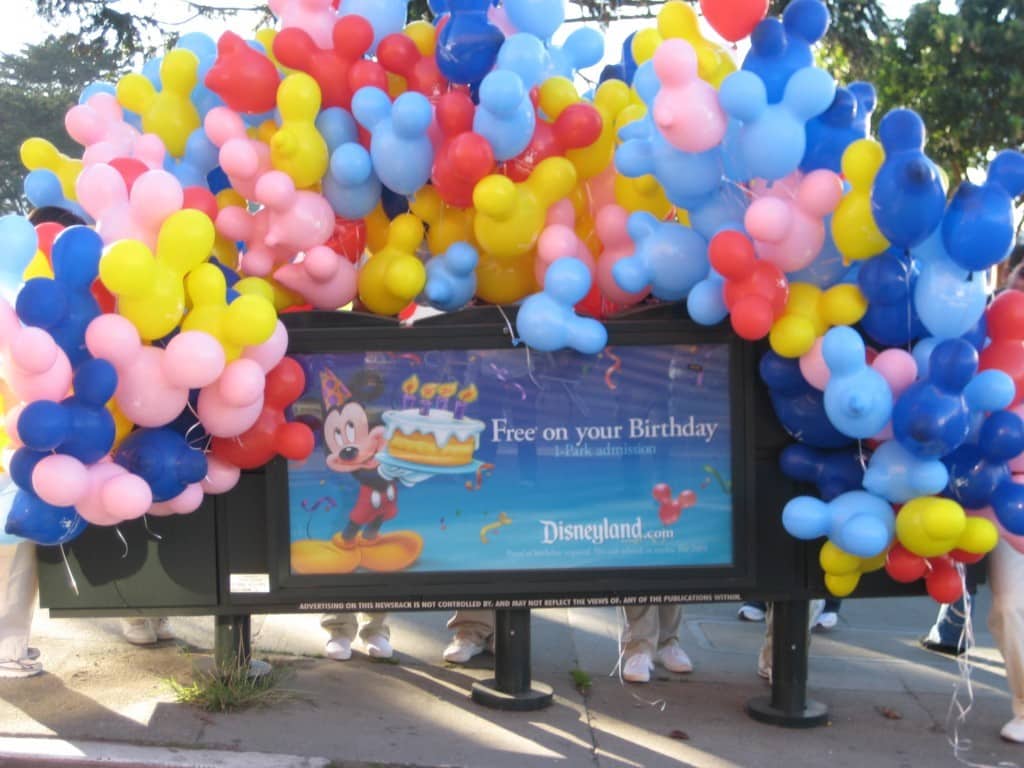 Extend the Disney Parks national TV, Print and P.R. "What Will You Celebrate?" campaign to US consumers in a memorable face-to-face engagement to extend a personal invitation to for a FREE visit to a Disney Park on your birthday promotion.
R

Personally distribute over 150,000 helium filled iconic Mickey Mouse balloons with golden invitations for people in 31 different markets across the country over the course of 30 weeks. The tour consisted of two teams with multiple vehicles, hundreds of Pro Motion hired brand ambassadors and hundreds of local-market volunteers fulfilling the program.

R

Visits were structured as quick-hits. Preceded by pre-arrival awareness generated by in-market media partnerships, tour teams spent one-to-two days in each city delivering unique in-market celebration activities amidst a buzz of media coverage.

R

The Disney marketing campaign brought the TV ads to "real-life" by flooding high-profile urban locations such as NY Times Square, Fisherman's Wharf/ Pier 39, Center City Philadelphia and Woodrow Wilson Plaza with THOUSANDS of Mickey Mouse balloons, freely distributed to passers-by. The Tour's Celebration Street Team then made surprise office appearances with Disney characters, a customized cake, music, prizes and special confetti filled moments emceed by the Disney Tour Ambassador.

R

Other impromptu celebrations took place when the Celebration Street Team showed up to celebrate special accomplishments at places such as the Race for the Cure in Chicago and, fresh on the heels of her son's record-breaking Olympic triumph, at the middle school where Debbie Phelps principals
Over 150,000 Mickey Mouse balloons attached with golden invitations were distributed throughout the Tour providing one-on-one interaction with Guests.
The Tour provided a considerable lift in the percentage of Free on Your Birthday registrations tracked by city and to the overall increase of traffic by city to the Disney Parks What Will You Celebrate website. As a result, a significant amount of conversions leading to multi-day bookings were attributed to the success of this Disney marketing campaign.
Approximately 7.3 million views of the Tour's website.
Approximately 1.7 million entries were received in the Disney Parks Celebration Vacation Giveaway on the Tour's website.
Approximately 20k refer-a-friends were sent to share news of the Disney Parks Celebration Vacation Giveaway from the Tour's website
79% of experiential marketers say in the coming years, live events will become increasingly important to their organizations' success.
2018 State of Experiential Marketing Study