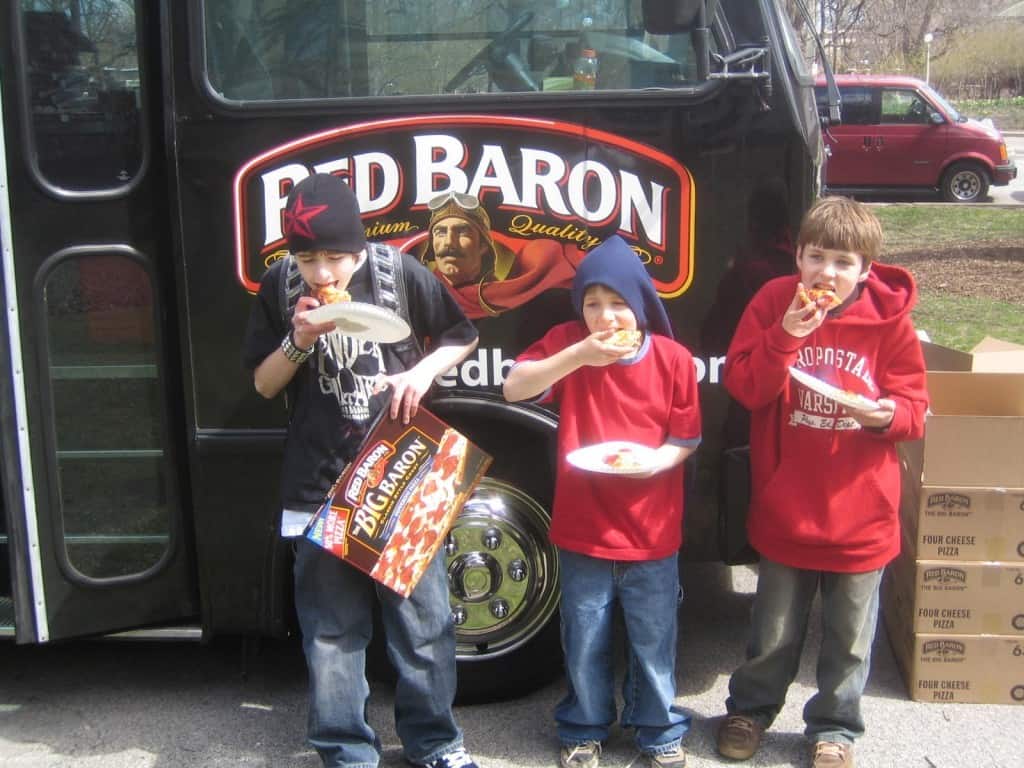 The Schwan Food Company – makers of Red Baron Frozen Pizza – wanted to create buzz and trial of their new product – The Big Baron frozen pizza in the Chicago, IL market.
R

Pro Motion Street Teams stormed Chicago with the Big Baron Sampling Distribution Blitz interacting with consumers leaving work, at school, the train station, sporting events and special events.

R

Red Baron Street Teams handed out fresh slices of pizza for consumers to try on the spot and also provided free frozen pizzas and coupons for future purchase.

R

Sampling whole frozen pizzas caused a challenge since we needed to engage consumers who were at home or heading that way so the product integrity was upheld.
The Team exceeded the desired distribution amount and handed out over 44,000 frozen pizzas during the 1-week timeframe
The initiative drove the necessary awareness and getting a hot slice or a frozen full pizza create a memorable engagement for moms and kids all over Chicagoland
79% of experiential marketers say in the coming years, live events will become increasingly important to their organizations' success.
2018 State of Experiential Marketing Study