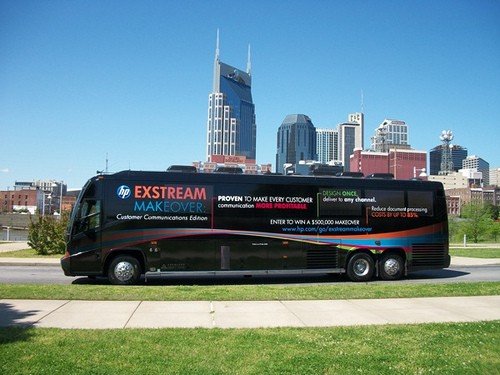 As many districts have gone "Back to School," we want you to take a moment to think back on some grade school highlights. What were some of your favorite moments? Field trips? Was it the trip to the zoo, or a field day full of activities? These are probably some of the most vivid memories, so why do we let ourselves think that, as an adult, field trips are no longer an option?
Providing that same excitement and break from the "norm" to potential customers functions in the same memorable, effective way as those grade school field trips, just in the career setting.
BUT WAIT – if you're thinking "Trade Show," stop right there. Trade Shows were the best field trips "Once Upon a Time," but massive venues hosting huge audiences? A thing of the past.
Lucky for your brand, there is a better option that is massively underutilized – AND more COVID compliant!
With the death of trade shows grew an opportunity to create a more elevated, personalized, engaging client experience – the B2B marketing roadshow (A.K.A., the adult field trip). Remember how field trips as a kid never felt like a chore, as in-class work often did? You probably even learned more and remember more today! Wouldn't you love it if your office let you do the same thing?
By launching a mobile roadshow, you can revive those field trip feelings for those decision-makers in your target audience. Load up your products and visit every company on your dream list of clients. Offer fun, interactive experiences for the whole office. Capture attention as far as you're willing to go. Business to Business field trips are happening during COVID!
All it takes is a plan – and Pro Motion can help you with that! We are industry experts in planning engaging and successful B2B Experiential Marketing Tours.
Adapted from: https://promotion1.com/2019/11/06/take-the-trade-show-to-the-decision-maker/
Brands are struggling with trying to stand out in the cluttered marketplace and Covid-19 is a challenge that none of us were ready for in 2020. If you are looking for someone to have a strategy session with, reach out. This is what we do and have been doing since 1995. We've been through a few really bad downturns and we excel in building brands. Pro Motion is a top experiential marketing agency and we love creating engaging, unique experiences, and effective marketing campaigns. Give us a call at 636.577.8507.
Can't wait for our next post? Learn More About Steve Randazzo's Best Selling book, Brand Experiences: Building Connections in a Digitally Cluttered World. Click here to download 2 free chapters!