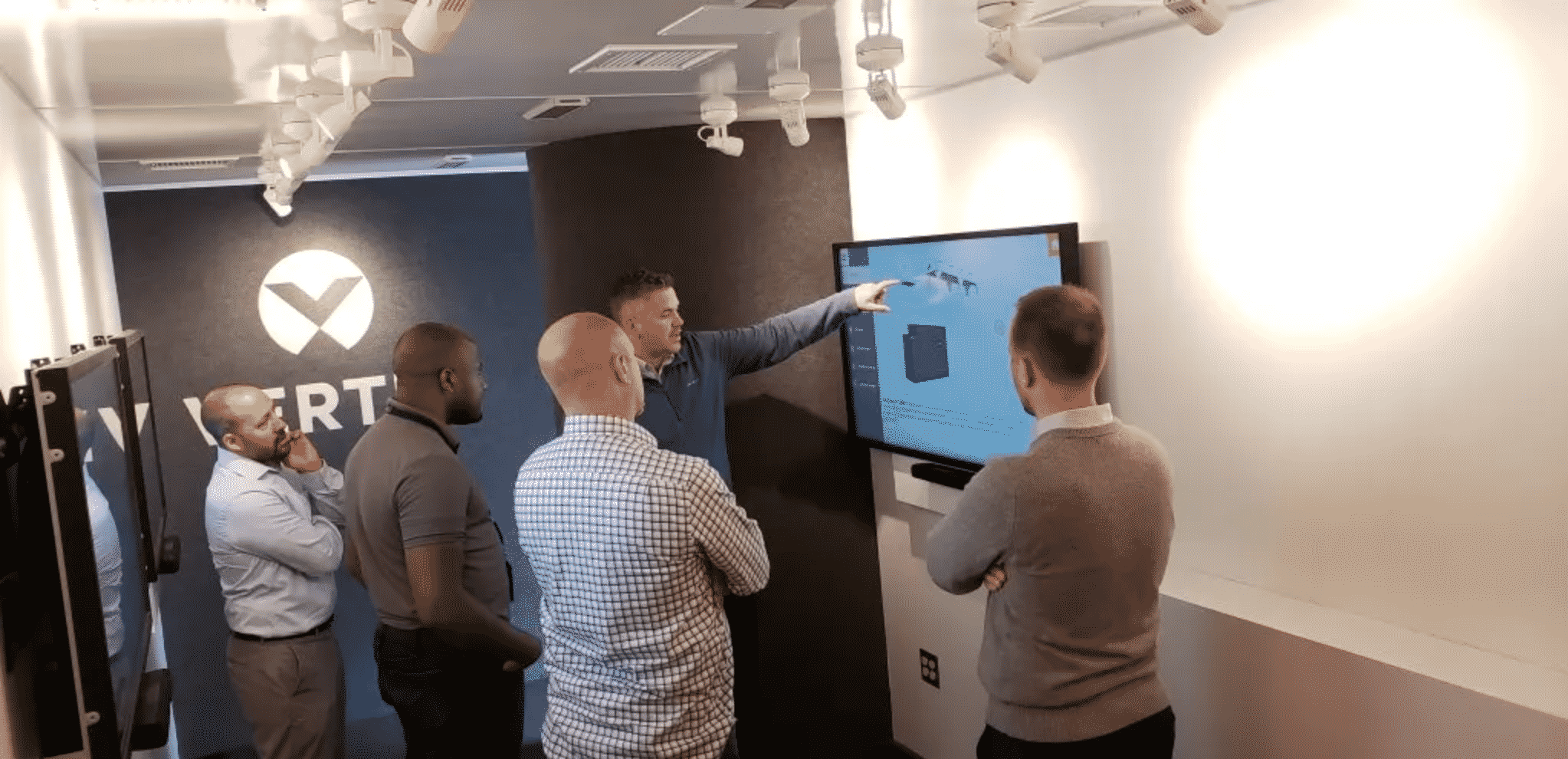 Known as Emerson Network Power, and now as Vertiv, there was a need to educate new and existing customers on the name, the vast product offering/solution and the quality of the Vertiv brand. Vertiv designs, builds, and services equipment needed for data centers, communication networks and commercial and industrial facilities. Vertiv has a high-tech solution and an educated audience to capture.
R

The Visualize Vertiv Tour was a B2B Roadshow (mobile vehicle tour) that traveled across the US and Canada

R

The 2 Vertiv trucks went to customer parking lots and the customers and prospects were invited inside the trucks to experience a comprehensive presentation and view 3D graphics of the Liebert cooling systems along with Vertiv storage solutions.

R

Following the interactive touch screen presentation, guests were invited to tour and explore a Vertiv modular data center via a VR Experience.
The tour made over 100 stops in 6 months.

Over 4,000,000 impressions.

Over 4,000 customers and prospects engaged with the Vertiv Sales Reps.
79% of experiential marketers say in the coming years, live events will become increasingly important to their organizations' success.
2018 State of Experiential Marketing Study