Tonka's Mighty Dump Truck Mobile Tour
The Challenge
Long time partner and Hasbro's lead agency, Fathom Communications, partnered with Pro Motion to solve the challenge of creating something never seen before that will secure regional and national buzz and PR coverage for the Tonka Mighty Dump Truck toy truck in order to increase brand awareness and sales.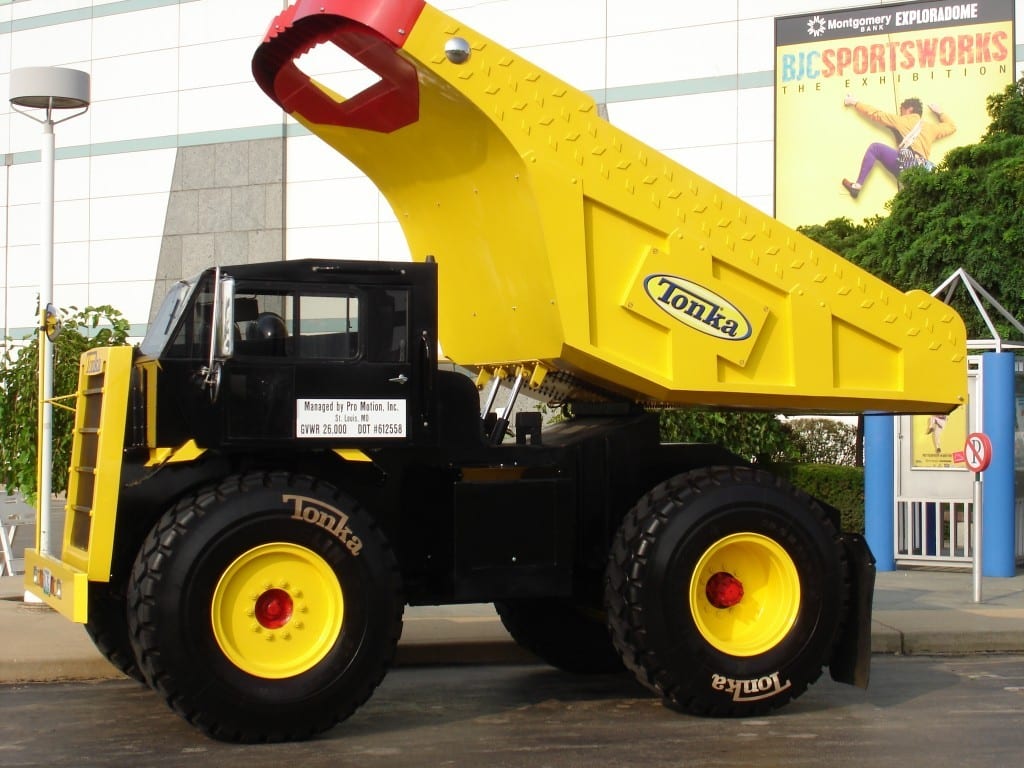 The Solution
A larger than life (completely street legal) Tonka Toughest Mighty Dump Truck toured the country collecting toys via The Toys for Tots Organization and showcasing a new line of Tonka toys (see photos).
After an incredibly successful first year, the tour added Tonka's 60th Birthday Celebration activites to the surprise and delight of kids and parents alike. By visiting designated Wal-Mart retail locations, consumers dropped their new toy donations for Toys For Tots into the bed of the Toughest Mighty Dump Truck while enjoying a range of super fun Tonka activities
Guests were excited to see not only the larger than life Tonka Dump Truck, but also a 53'x32′ inflatable Tonka slide, and 8.5′ birthday cake in the Tonka play area.
The Results
Tonka's Mighty Dump Truck mobile tour traveled to Wal-Mart stores in 10 markets
The Tour was featured on Dr. Phil and the Ellen Show and included a live concert by Billy Ray Cyrus
You all did a wonderful job from A to Z.  Thank you for always being reliable, hands on, and on top of everything from start to finish.  Also, your patience and flexibility with the "last minute" structure of the program was certainly appreciated.
Related Case Studies