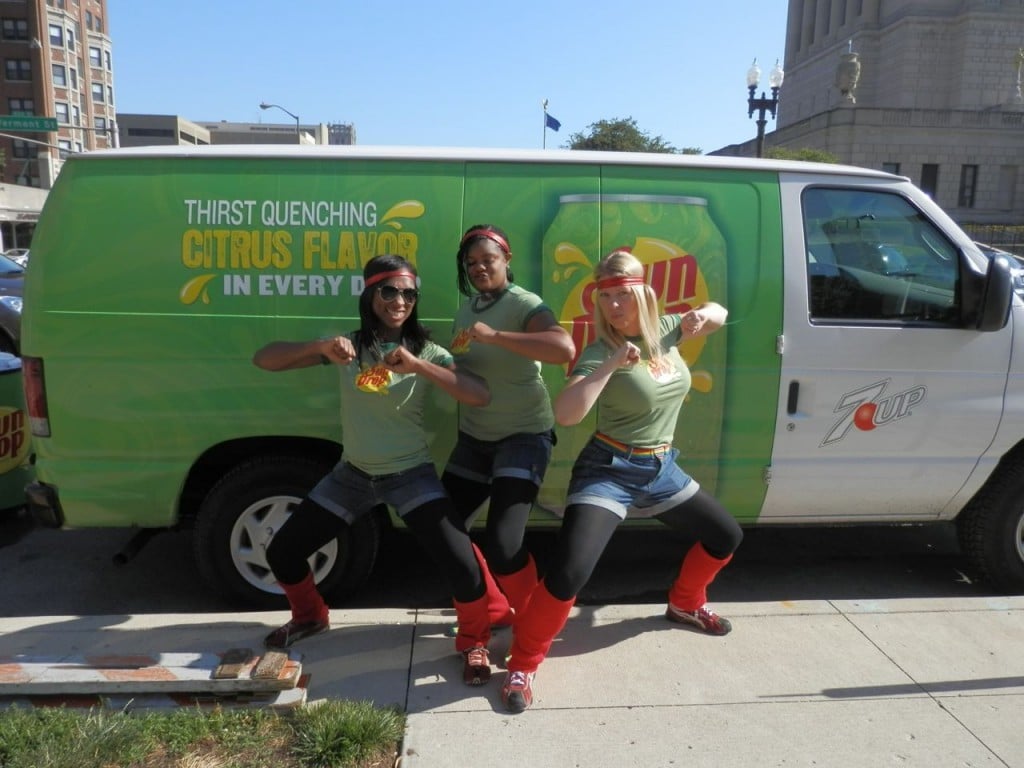 Dr Pepper Snapple Group wanted to create trial and awareness for the Sun Drop brand and the "Drop It Like It's Hot" media campaign through sampling and education in several markets during the crucial summer months.
R

Pro Motion developed a fun, energetic and buzz worthy sampling program that provided consistent, trained and professional Brand Ambassadors, turnkey activation and management for the Sun Drop brand.

R

Street Teams targeted select guerilla and sponsored events with high attendance of the brands' target demographic for ice cold sampling.

R

Brand Ambassadors activated retail sampling at convenience stores combined with a buy-one-get-one special to encourage immediate onsite sales.

R

The colorful branded van, tent and inflatable, along with street teams that "owned" the campaign's creative (see photo), provided additional excitement and chatter.

R

The Sun Drop teams challenged consumers to "Drop it like it's hot!"
Brand Ambassadors visited more than 200 locations
An average of over 1,100 cold product samples per handed out each event day with over 80,000 samples distributed
Sales skyrocked in the sampling markets with Sun Drop sales increasing in the St. Louis market 368% alone.
79% of experiential marketers say in the coming years, live events will become increasingly important to their organizations' success.
2018 State of Experiential Marketing Study