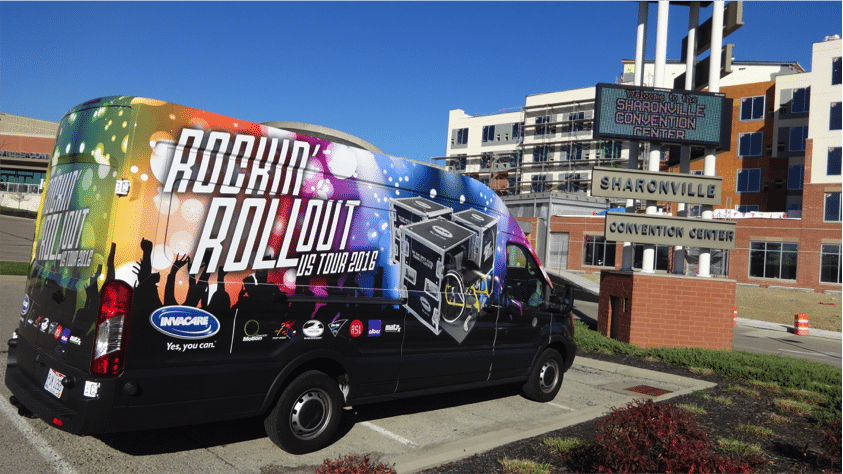 Invacare (the world's leading manufacturer of wheelchairs, bariatric equipment, disability scooters, respiratory products, and other homecare products) was looking for an exciting way to engage their customer base on a national level. They needed to exhibit the capabilities and benefits of many of their new and best-selling products in a way that was educational, memorable, and exciting.
R

Pro Motion helped Invacare develop the Invacare Rockin' Rollout Tour.

R

The tour featured two teams in branded vehicles, one going on the east coast leg of the tour, and the other on the west coast.

R

The tour stops gave attendees a rock-and-roll-themed footprint, complete with a red carpet entry and an onstage photo opportunity. Events showcased multiple key departments of Invacare's offerings, classroom learning opportunities, a custom Invacare Rock Band video game, and catered buffets with hospitality service.