Humboldt Creamery: This Is Where Dairy Should Come From Tour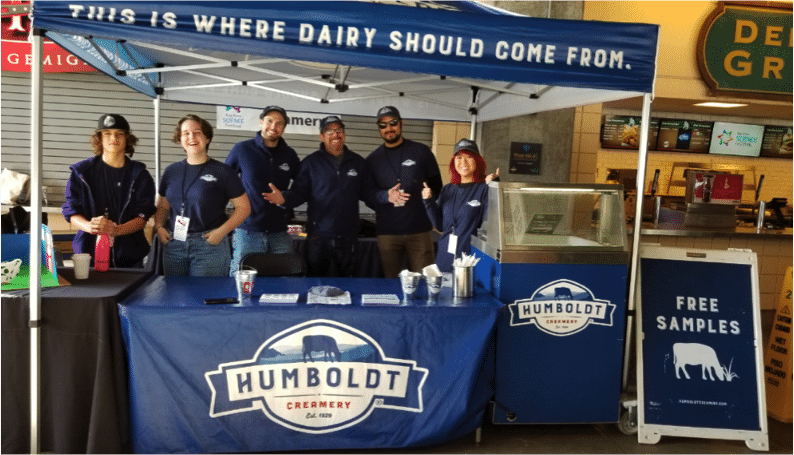 Humboldt Creamery was looking for a way to increase brand awareness, educate consumers, generate excitement, and distribute samples of delicious, organic ice cream. While the Humboldt brand is known for other delicious and organic products like milk, butter and cottage cheese, the various pint size ice cream flavors were not previously offered in stores.
It was important for Humboldt Creamery's marketing tour to help spread the benefits of buying organic and building awareness of the new flavors: Coffee Chip, Sea Salt Caramel, Cookies and Cream and Mint Chip.
R

The Humboldt Creamery "This is Where Dairy Should Come From" tour brought branded vehicles across the San Francisco Bay Area, going to fairs, farmers markets, festivals and events in search of the upscale, organic-friendly crowd.

R

Ice cream loving Brand Ambassadors handed out cups of free ice cream, coupons, and postcards to drive sales to local retailers.

R

They educated consumers about Humboldt Creamery and the process of creating truly organic products.

R

The postcards directed people to where the pint-sized ice cream could be purchased, driving store traffic and sales.

R

Consumers loved the quality and the low price point of this product.
Ice Cream Samples Distributed