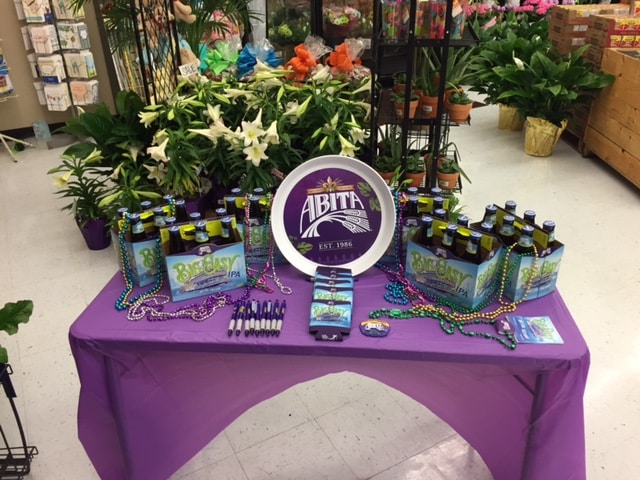 Abita Brewery wanted to introduce their new flavor – Big Easy IPA
They needed Increased brand awareness and preference for Big Easy IPA and other Abita Brewery flavors
They were looking to surprise and delight consumers, continue to build relationships with on and off-premise accounts, and generate social media buzz and media impressions
R

The Abita Big Easy IPA Pop-Up Brewery Band Tour traveled to 21 stops over the course of a month.

R

Consumers were attracted to the sounds of an authentic Second Line band and were engaged by an enthusiastic Brand Ambassador who introduced a new Abita Brewery flavor – The Big Easy

R

Consumers were invited to participate in a Big Easy selfie opportunity and to share socially using #bigeasyipa and #showusyourhops.

R

The Brand Ambassador invited the consumers to taste the great new flavor by either walking into the closest bar location with the beer on tap or directing them to the beer aisle in an off-premise location.

R

All information about The Big Easy was placed on a card attached to a set of iconic, branded Mardi Gras beads.

R

In addition to the stationary band performances, the band started a New Orleans-style parade where permitted and marched consumers into the participating on-premise account, surprising and delighting patrons inside the location as well.
We engaged almost 5,000 consumers.

Visited 53 On-Premise Accounts and 11 Off-Premise Accounts.

Distributed over 4,000 ice cold samples of Big Easy IPA.

Distributed over 6,000 branded Big Easy IPA Premiums
79% of experiential marketers say in the coming years, live events will become increasingly important to their organizations' success.
2018 State of Experiential Marketing Study