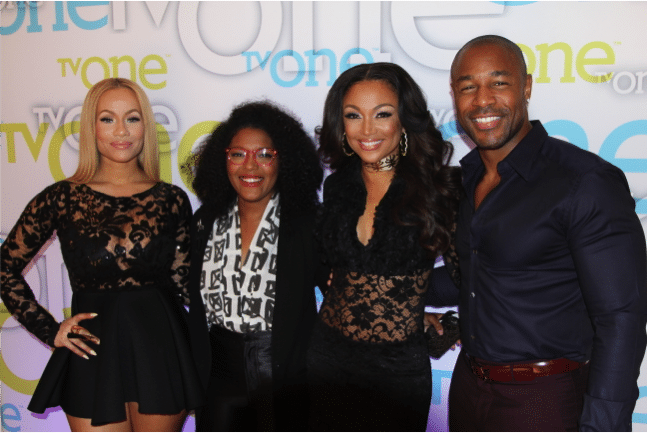 TV One wanted to show potential advertisers at their annual upfronts that they provide a genuine black experience. They needed to showcase the best of black culture through live, exclusive events rooted in music, food, comedy, etc.
They wanted to Immerse clients in the black experience in a manner that offers them a deeper understanding of the audience TV One serves, the cultural touch-stones that move this audience and demonstrate proof that TV One is the brand with its finger on the pulse of black America.
Ultimately, they sought to create exclusive, one of a kind intimate, hottest ticket in town experiences that are hard to turn down.
R

Pro Motion worked with the TV One Team and handled all of the production, logistics, management, and staffing of this Pop-Up event.

R

Pro Motion created several exclusive events as opportunities over the course of the week for network executives and TV One Sales Reps to experience upfront the word events TV One style!
Fashion shows with lunch
Wine and whiskey tasting dinners
Concert with The Full Force Brothers
Cigar Rolling Experience
Turn-It-Up Party with Q-Tip

VIP Press Event

Beats and Booze Happy Hour
The Helen Mills Studio in NYC proved to be a perfect location to host all of the Upfront events.