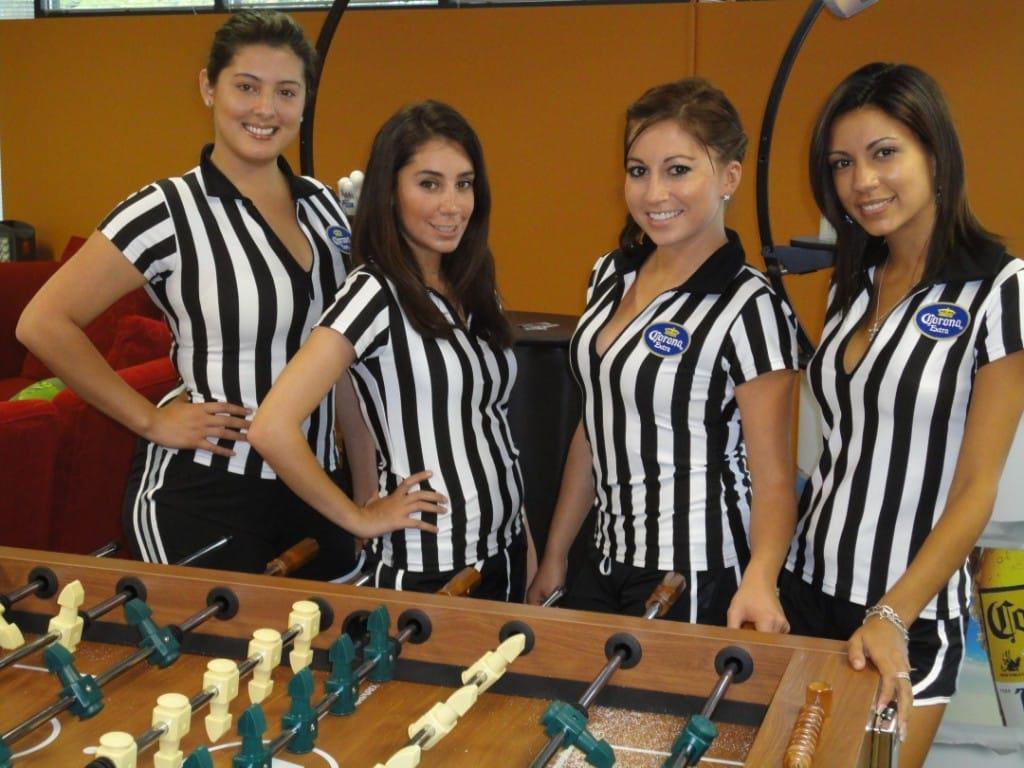 Corona wanted to leverage the excitement surrounding the World Cup of Soccer to increase sales of Corona Extra and Corona Light to Hispanic consumers.
R

Pro Motion developed an exciting on-premise promotion to engage Hispanic soccer fans by putting a twist on the traditional foosball game. By using "sand" – actually shuffleboard wax – gave players the feeling of playing beach soccer and added a fun and challenging twist to the bar game of foosball.

R

Brand Ambassadors were able to introduce Hispanic soccer fans to Corona products while playing along with their favorite game on a somewhat smaller scale – the foosball tables.

R

Winners were entered into a sweepstakes for a chance to win a trip for two to Mexico to meet and watch the Mexican national soccer team play at Azteca Stadium in Mexico City, which drew lots of emotion within the Hispanic community.

R

In addition to refereeing the foosball tournaments, Pro Motion Brand Ambassadors, fluent in English and Spanish, were on hand to distribute samples of Corona Extra and Corona Light which created a lot of buzz inside the bar while the tournament was activated.
Hundreds of Corona drinkers and converted drinkers participated in the tournament over the course of the program throughout California.
The Corona brand was able to distribute additional POS during the promotion that provided additional awareness and calls to action even when the tournaments were not taking place.
At the almost 70 events, bar tender feedback was 93% positive that the promotion delivered additional excitement, foot traffic and beer sales.
79% of experiential marketers say in the coming years, live events will become increasingly important to their organizations' success.
2018 State of Experiential Marketing Study